Brenda Leiber MA, LPA, LPC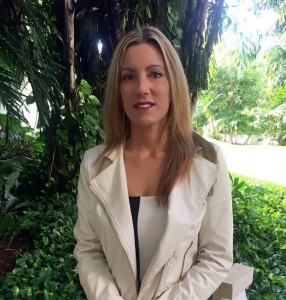 BRENDA IS A LICENSED PROFESSIONAL COUNSELOR AND A LICENSED PSYCHOLOGICAL ASSOCIATE. SHE WORKS WITH CHILDREN, ADULTS, COUPLES AND FAMILIES. SHE HAS BEEN IN PRIVATE PRACTICE SINCE 1999.
Prior to starting her private practice, Brenda worked as an outpatient Program Director at two agencies, where she supervised therapists and conducted outpatient treatment in a variety of different settings.
Brenda has written program curriculums in Parenting, Anger Management, and Domestic Violence. She has trained other therapists in providing treatment, including individual therapy, group therapy, and assessments. She has performed training and workshops for various agencies as well as throughout the community.
Brenda has taught courses at the University of Houston-Clear Lake, including Stress Management and Abnormal Psychology. Brenda is also the Co-Director for New Solutions, a treatment program designed to address the issues of domestic violence and anger management.
---
EDUCATION
Brenda has a Bachelor of Science degree from Sam Houston State University. She also received her Master of Arts in Clinical Psychology from Sam Houston State University, where she worked as a TA (Teaching Assistant) for students enrolled in the Undergraduate Program. Brenda conducted her internship at the University of St Thomas in Houston and at Cypress Creek Hospital in Houston.
LICENSES
Licensed Professional Counselor
Licensed Psychological Associate
Licensed Supervisor for LPC Interns
PROFESSIONAL MEMBERSHIPS
Mental Health America of Fort Bend County
Houston Licensed Professional Counselor's Association
Texas Council on Family Violence
(NCADV) National Coalition Against Domestic Violence
TREATMENT PHILOSOPHY
Brenda's approach to therapy is through the use of an eclectic approach primarily consisting of cognitive-behavioral techniques, psycho-dynamic techniques, and insight-oriented techniques.
TRAINING SEMINARS
BRENDA currently conducts training seminars on Stress Management, Teen Dating Violence, Work Place Violence, Domestic Violence, and Anger Management.
---
Areas of Expertise
Depression
Anxiety
Borderline Personality Disorder
Bipolar Disorder
Family Issues
Family Therapy
Marital Problems
Couples Therapy
Divorce
Life Transitions
Grief
Domestic Violence
Teen Dating Violence
Anger
Eating Disorders
Trauma
School Problems
Gay/Lesbian Issues
Post-Traumatic Stress Disorder
Brenda Accepts
Cash pay, most major credit cards, Aetna PPO & POS, Anheuser-Busch, Cigna, Deer Oaks, Humana PPO, Magellan, PHCS, Tricare, Value Options, Life Synch and Blue Cross/Blue Shield.
Out-of-Network Benefits – In many instances insurance plans offer "out of network benefits," meaning that they will reimburse you some portion of your out-of-pocket costs even if I am not a provider. If I do not accept your health plan, you may still be eligible for reimbursement. Our office staff will help you determine available benefits.
SUPERVISION
Brenda is licensed to provide supervision in the state of Texas for LPC-Interns. She provides supervision in both an individual and group format. She is currently accepting new interns.
© 2009-2010 Southwest Therapy Association