Sherry Malcomb Gill, MA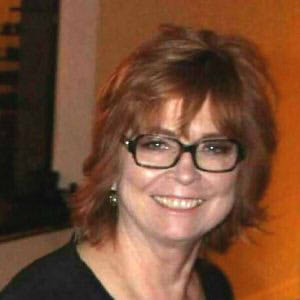 SHERRY MALCOMB GILL IS A MARRIAGE AND FAMILY THERAPIST, A LICENSED PROFESSIONAL COUNSELOR AND A CERTIFIED ANGER MANAGEMENT COUNSELOR IN SOUTHWEST HOUSTON, FORT BEND COUNTY AND THE KATY/PARK TEN AREA.
EDUCATION
Sherry grew up in Oklahoma where she attended the University of Oklahoma; earning her BA in Psychology with Honors in 1974. In 1976, Sherry completed her Masters in Professional Psychology. She moved to Fort Bend County, Texas in 1988 where she resides today. Her extensive professional experience includes work in not–for-profit community counseling organizations targeting youth and their families, chemical dependency in-patient treatment programs, and mental health in-patient treatment programs.
Having worked as a counselor, a QMRP, a psychotherapist, a program director, and a clinical director, Sherry has now been in private practice as a psychotherapist since 1992. She is also the Co-Director for New Solutions, a treatment program designed to address the issues of domestic violence and anger management.
Sherry has participated in post graduate programs for eating disorders, chemical dependency, and a two year family therapy training program. She continues her education and professional growth through attending seminars on current treatment trends and regular consultation with mentoring professionals in her field.
LICENSES
Licensed Professional Counselor
Licensed Marriage and Family Therapist
Certified Anger Management Counselor
PROFESSIONAL MEMBERSHIPS
Clinical member of the American Association of Marriage and Family Therapists
Member of Mental Health America of Fort Bend County
Texas Association of Marriage and Family Therapists
Red Cross Crisis Intervention Mental Health Team
Texas Council on Family Violence
Houston Licensed Professional Counselor's Association where she has served as President twice and has held various board positions for several years.
MY TREATMENT PHILOSOPHY
Whether you are an individual, a couple, or a family, I welcome and appreciate the opportunity to work with you to develop healthy life skills, habits, and positive approaches to the challenges life brings us. I understand how difficult it can be to ask for help.
Even if you have had the good fortune to have had a previous experience in psychotherapy that was meaningful and helpful to you, it can be hard to make that first phone call for an appointment. I assure you I respect the courage it takes and I feel honored to participate in your journey no matter where it takes you.
While I understand that it is very important to get a clear picture and knowledgeable understanding of the problems facing you, or your loved one, I am a very "solutions" focused person. I believe that the healthiest approach is to focus primarily on solutions and I will encourage you to move in that direction.
Since I have been trained in several different approaches in working with individuals, couples and families, we will decide together on the best approach for you. Each person and situation is unique and requires a combination of approaches and techniques. I will continue to be aware of your journey and the choices you wish to make and will not expect changes that you are unwilling to make.
What you should know about me is that I am a very direct person. I view therapy as a working partnership with honest dialogue. I stress the importance of your working outside of the therapy session to accomplish your established goals. I will give you reading assignments, homework, and activities to complete outside of the time I spend with you. I will expect you to complete these assignments or participate in a frank discussion about why you were unable to complete your work.
I will also give you the opportunity to evaluate each session utilizing a form that you will fill out at the beginning and the end of each session. This will allow us both to see if each session is effective and to know that we are maintaining the necessary rapport and connection to facilitate your sense of safety and trust in the process in which we are participating.
Areas of Expertise
Adolescent Therapy
Family Therapy
Eating Disorders
Chemical Dependency
Borderline Personality Disorder
Bi-Polar Disorders
Depression
Military Families
Military Deployment
Military Reintegration
Pre-Marital Counseling
Couples
Step Families
Divorce
Teen Dating Violence
Anxiety
Grief
Post Traumatic Stress
Critical Incident Debriefing
Life Transitions
Young Adults

Sherry Accepts
Cash pay, most major credit cards and most insurance plans: Please be aware that insurance panels are an ever changing picture. Our office staff will be happy to assist you in determining coverage, benefits and filing claims.
*Out-of-Network Benefits – In many instances insurance plans offer "out of network benefits," meaning that they will reimburse you some portion of your out-of-pocket costs even if I am not a provider. If I do not accept your health plan, you may still be eligible for reimbursement. Office staff will help you determine available benefits.
**I have reduced the number of healthcare insurance plans I accept, and expect to continue these reductions. If you would like to use healthcare insurance to pay for clinical services, please be aware that you must authorize your insurance provider to receive some of your private information. I cannot be held responsible for how your insurance provider uses that information. Increasingly people who are concerned about loss of privacy or identity theft are opting to pay out-of-pocket so that they, rather than their insurance companies, own their personal information.
TRAINING SEMINARS
As a consultant herself, Sherry regularly conducts training seminars on a wide range of subjects related to mental health including: eating disorders, Border Line Personality Disorders, chemical dependency, including its effects on family members, dual diagnosis, teen dating violence, work place domestic violence, treatment issues for couples who are involved in domestic violence, identifying and understanding domestic violence. Additionally, for licensed professionals, Sherry offers training seminars for starting your own private practice.